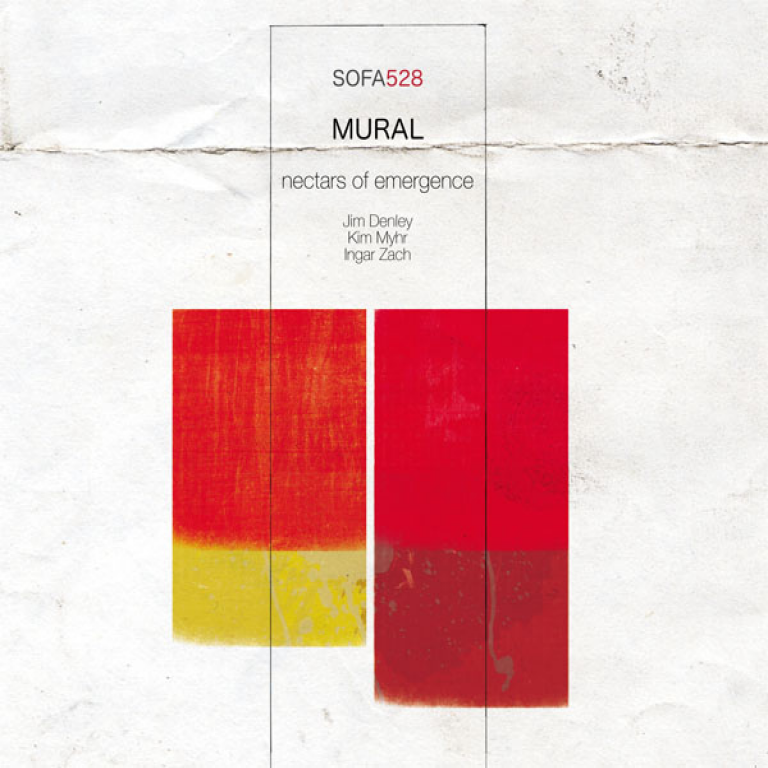 Nectars of emergence
Nectars of emergence is the exciting debut release of MURAL, consisting of Australia's foremost improviser Jim Denley with Norwegians Kim Myhr and Ingar Zach. The trio has performed numerous concerts together since their first concert in Madrid in 2007, and now you can finally hear the music on CD. Aftenposten, Norway said of Kim Myhr and Jim Denley's duo CD: «Systems realignment helps to save improvised music from stagnation, and takes freedom seriously».
Nectars of Emergence is again an attempt to refresh and renew improvised music. MURAL aim for clarity and precision unafraid of static patterns they may encounter in the flux. There are chords, melodies and rhythms but hopefuly free of clichéd systems. This is music that is constantly coming-into-being and never predictable in what it will discover.
The opening track, Monolith of the Chaotic Pledge, has Zach's slow percussion explosions spiking out from Denley's circular static phrase and Myhr's ambiguous repititions - this is music that is big and slow. But the music also goes into minute detail, where the group swarm together, zooming in - metal and ceramic bowl overtones and automatic pluckings on guitars woven with dancing bamboo whispers. On Flash Expansion, Zach's bowed cymbal into his bass drum dynamically morphs with the sax, against a grid of Myhrs' shifty harmony.
As the album title suggests, the trio creates a sensous sound - the materiality of sound is one of their themes of exploration. And this was beautifully recorded over two days in a small country church near Molde by engineer Thomas Hukkelberg. He has captured the acoustic colours of the trio and the reflecting wood of the church.
Jim Denley - alto saxophone/flutes
Kim Myhr - acoustic guitars/preparations
Ingar Zach - gran cassa/percussion