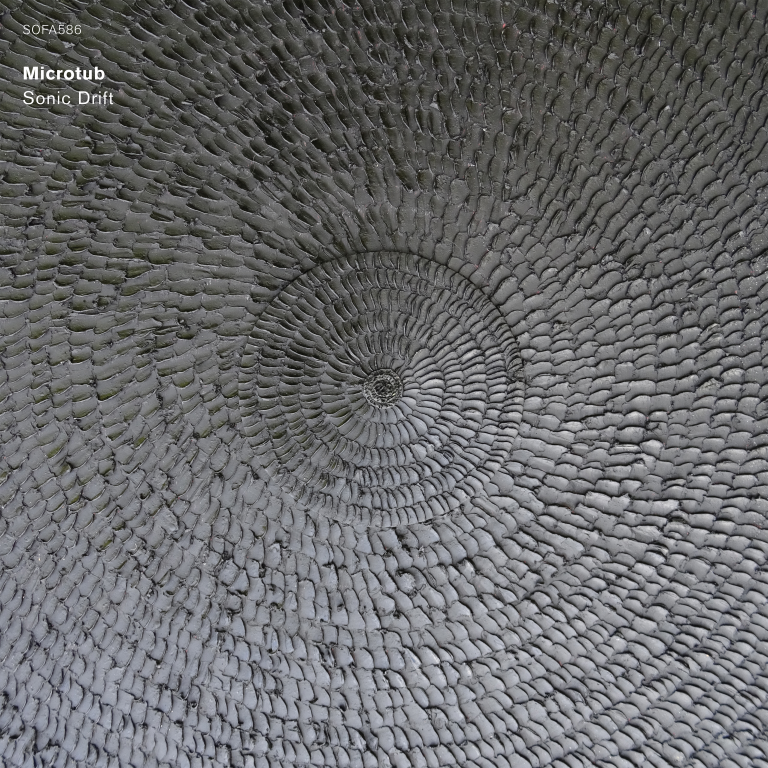 Sonic Drift
Sofa Music continues to release Microtub's unique research into the microtonal tuba. The music on Sonic Drift achieves an even greater depth and leaves the listener sucked in to the trio's extraordinary complex band sound.
Sonic Drift is Microtub's fifth album since their debut in 2011. Whereas the first four albums were recorded shortly after the music was composed, the music for Sonic Drift evolved considerably through the process of playing live concerts throughout Europe. Initially developed in 2017 and 2018, the music was recorded in Studio Paradiso in Oslo shortly before the European-wide lockdown started in March 2020.
The first track, Sonic Drift, was originally composed by Robin Hayward for the Bohemian Drips festival at the large water tower in Berlin in June 2018. Inspired by the exceptionally long reverb within the circular tower, the piece drifts and rotates through 'neutral' harmonies based on the 11th, 13th and 29th harmonics and subharmonics contained within the microtonal tuba tunings.
The Pederson Concerto is the second track of the album and is a collective composition by Microtub. It uses multiples of the 7th and 11th partials to create detuned perfect fifths and fourths, along with the unusual flattened minor third '169:144'. The piece features Peder Simonsen oscillating through the various intervals and triggering the other two players. The backing track was also made by Peder, using the analog electronic sounds of a Moog synthesizer.