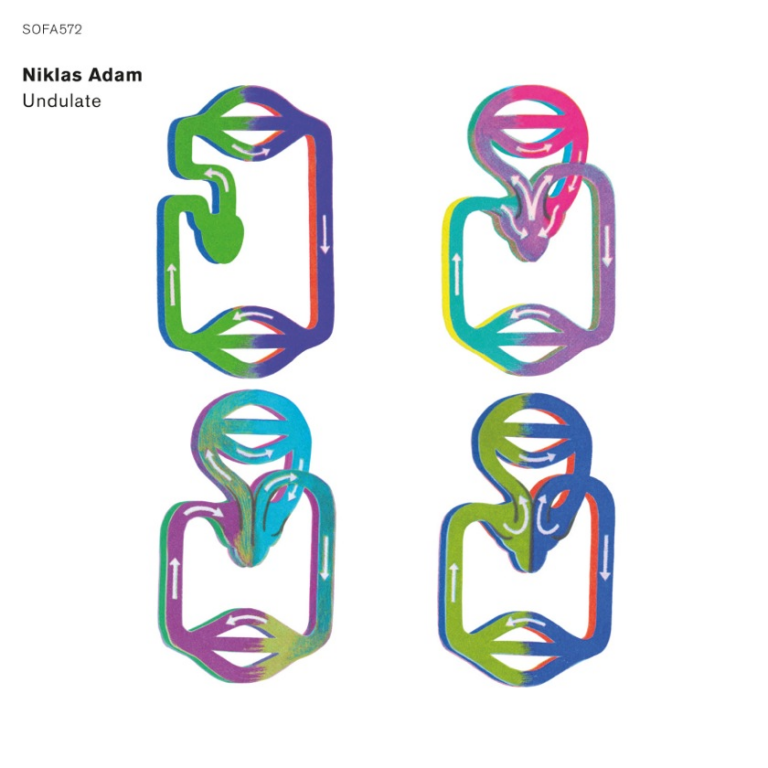 Undulate
SOFA MUSIC is thrilled to invite a new artist on board the SOFA catalogue with the adventurous album: Undulate from the danish, Oslo-based artist Niklas Adam. When the SOFA team first heard Adam's music, there was no discussion about including the album in our catalogue. His music deserves to be heard: it's an album that grows on you with its complexity of beautiful and genorous sounds.
It's a concert. It's a lecture. It's a drum solo, a homage to Tudor, an opaque invitation, it's a conversation in silence and incomprehensible fields, a test for an upcoming AGI. Volatile acoustic spaces ornamented with intrinsic synthetic sounds. Spatial narrow windows of waves, oxygen intake and walking in rubber shoes, intertwined by re-synthesized classical stems and animal sounds. A melancholic modality spinning on the murmurs from the inside of an organ coupled by a mean-tone synthetic twin. A floating, indecisive passive voice. Hardheaded collocations and weathered tirades undulating at every breath.

Niklas Adam (b. 1986) works with performance- and installation art in addition to music. Adam uses programming and electronics to generate instruments and/or situations with an inherent open sentiment, and from there he examines how the ability of this work can break loose from the traditional behavioral patterns of listening, rational thinking and immediacy. Sound, movement, perception and how we choose to interpret the outside world in the relation to our own position in it, is a recurring theme in his work – which is often demanding and patient.