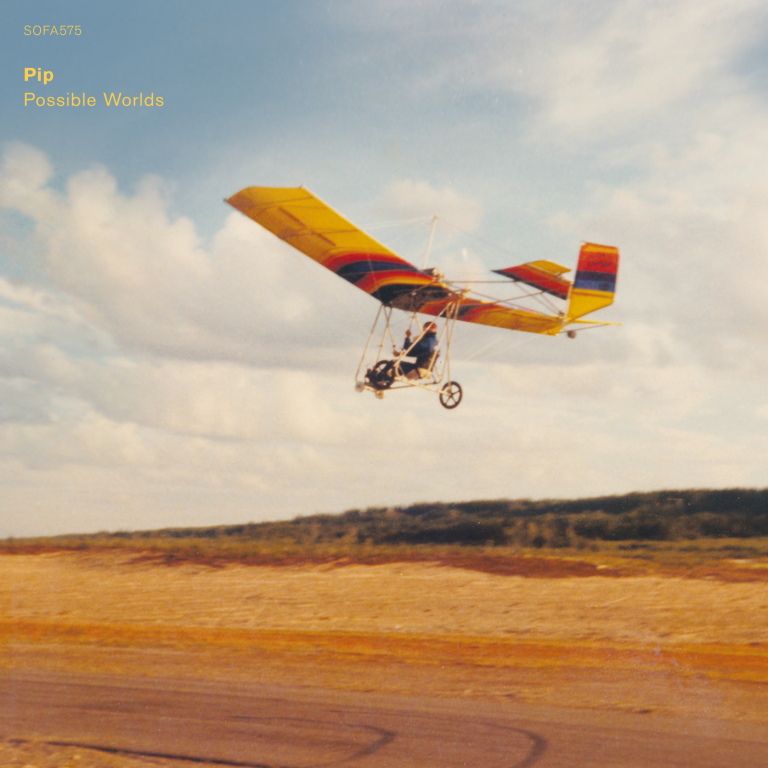 Possible Worlds
Pip's new album Possible Worlds consists of a single hour long piece of subtle and slowly moving music. The long lasting chords and the mix of electronic and acoustic instruments can bring associations to 70's pre-ambient works like the duo of Robert Fripp and Brian Eno, or sound like a slower relative of Terry Riley's synth- and organ escapades from the same era. A major influence on the music is the tradition of Indian Dhrupad music, with its patient and detailed melodic movement of singing or Rudra-veena against the stable sonority of a tanpura.  
Possible Worlds is recorded in one entire take without any overdubs or editing, resulting in an organic real time interplay and blend of the sounds. Multiple instruments are played simultaneously, creating a surprisingly generous and orchestral sound for a duo.
A key aspect of the music is the integration of just intonation. The piece features four guitars tuned in open and slightly differing just intonation chords. The fretless necks of the guitars also allow for gradual transitions between notes, and for tonalities unbound by the equal tempered tuning of normal guitar frets. The intonation aspect is also present in the trumpet playing and most of the electronic and synthesized sounds. 
The overall musical form and material is composed in a way that relies somewhat on improvisation. Although Pip has been engaged in the improvised field the last years, the improvisation of Possible Worlds has more in common with improvisation in various folk traditions, or with the aforementioned Dhrupad music, where melodic and harmonic aspects of the sound unfold following rules of tonal succession and structure. 
Pip has existed since 2006 and during these years they have gone through several different stages of development and approaches to their music.  Long lasting, blending sounds with a basis in chords and harmony is an ever recurring element in their music. Pip has toured extensively in Europe. Torstein Lavik Larsen (trumpet, sampler, synthesizer) and Fredrik Rasten (guitars, electronics) are also playing together in the band Oker, together with Jan Martin Gismervik and Adrian Fiskum Myhr, and in the quartet Volumes with Magda Mayas and Isak Hedtjärn.