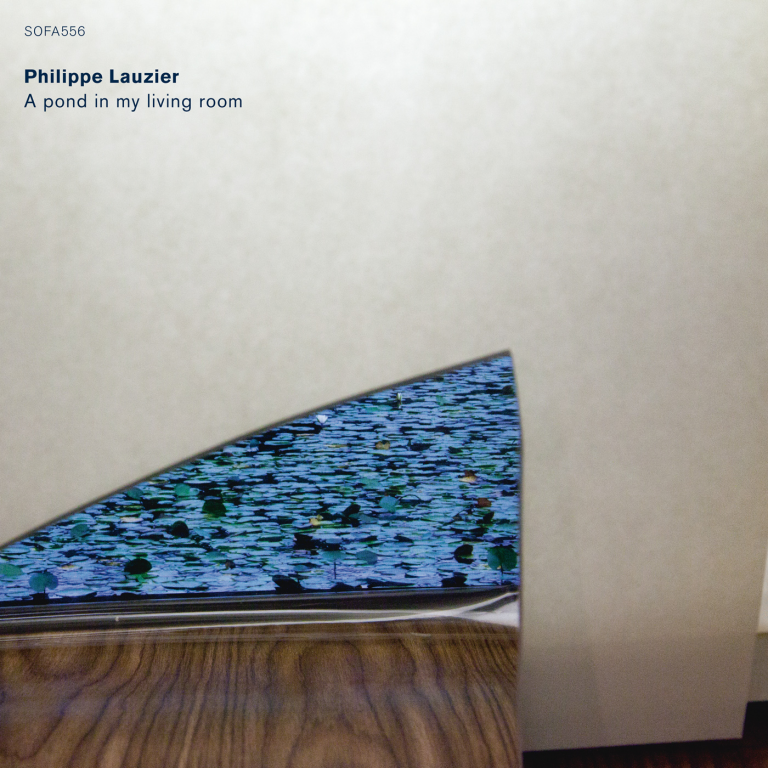 A pond in my livingroom
'A pond in my living room' is the second solo album of Montréal-based sound artist and wind player Philippe Lauzier, and his debut album for SOFA. On this record Lauzier is using multiple tracks of bass clarinet to create a luxuriant field of overtones and meticulous micropolyphonies. The result is a beautiful record with overlapping and long mesmeric sequences of sound.
Philippe Lauzier (b. 1977) is an active musician from Montreal, Canada. Working with several projects, Lauzier has been touring in Europe, North America and Australia with groups like Sainct Laurens, Quartetski, Toiture and Not the Music, as well as playing concerts with the musicians Martin Tétreault, Franz Hautzinger, Xavier Charles, Sam Shalabi, Tatsuya Nakatani among others. His interest for multidisciplinary arts  has also led him to create sound installations for the FIMAV-festival in Victoriaville; a site-specific piece for ship horns, bells, synthesizer and four amplified instrumentalists at Pointe-à-Callière in the old port of Montreal; music for contemporary dance and theater; and a few visual-sound art collaborations such as Motel Hélène with visual artist Frédérique Laliberté.
Philippe Lauzier - bass clarinet