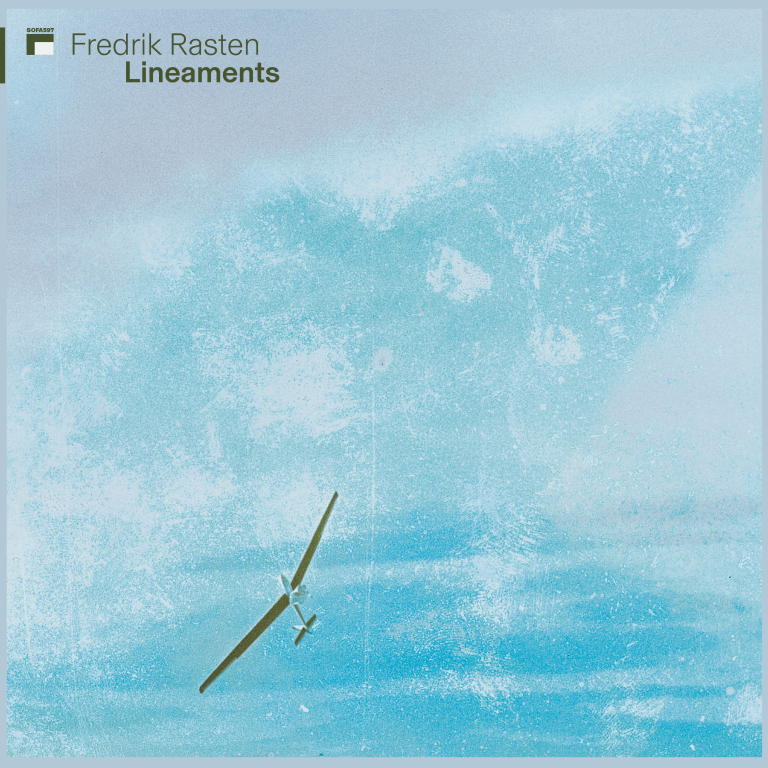 Lineaments
SOFA is proud to release a new solo album from Fredrik Rasten, following his fantastic Six Moving Guitars, released on SOFA in 2019. Lineaments consists of two long form solo pieces performed by Rasten, for an extended instrumentarium of guitars, voice and sine waves.
Lineament I and II proceed from two different plucking patterns played on one acoustic and one electric guitar, both sharing a specific tuning from where the two pieces explore diverging tempos and structures. Humming voice, sine waves and two other guitars activated with electronic bows create rich harmonic textures - a stream of vibrating air where rhythmic patterns and tonal decay of the plucked guitars intersect like rippling droplets.
The cover art depicts a model sailplane in flight against a background of blue sky and clouds coalescing with the material wear of the forty year old source photo from Fredrik's fathers model sailplane days. The extension of the photo exposes a rural landscape, grounding the airy union of plane and sky.  In geology, lineaments are topographic elements revealing the underlying subsurface structure. Similarly, just intonation chords are tones drawn to each other to form a consonant structure, unveiling the underlying harmonic series. 
The blending of strings and voice draws on inspiration from the ancient Hindustani Dhrupad tradition, where fine-grained intonations of tones and their timbral changes in the fusion of vocals and tanpura strings evoke a deep listening experience.
These aural Lineaments comprise a slow, yet vibrant music of rumbling resonances and glistening overtones. The album is available on LP, CD and digitally, with art direction by Stephen O'Malley.