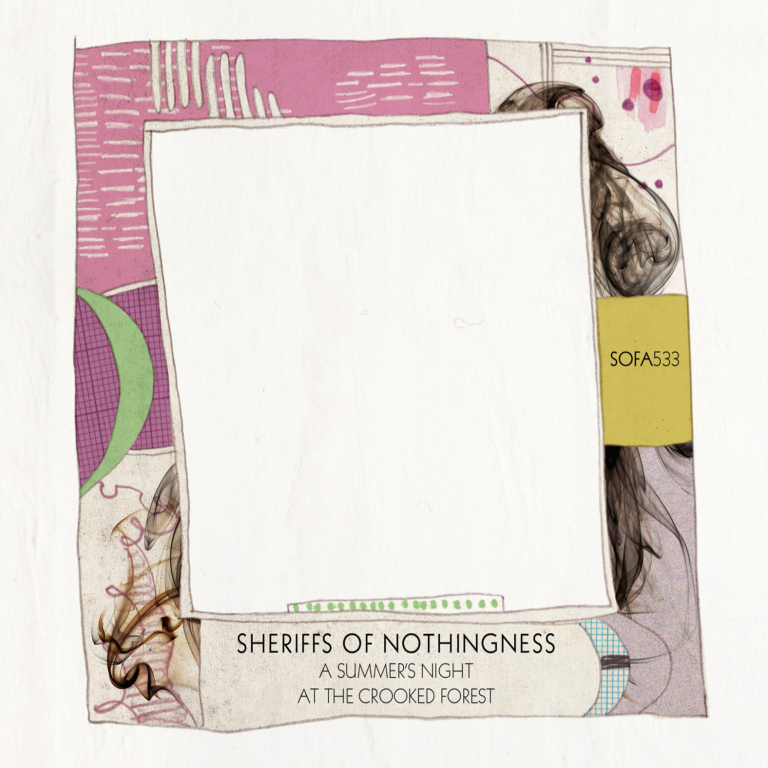 Sold out!
A summer's night at the crooked forest
SOFA has been looking forward to this release for a long time. In 2007 Kari Rønnekleiv won the Norwegian Grammy for the best contemporary music album performing Ole Henrik Moe's music for violin. Now they are releasing their first duo album as improvisers. "A summer's night at the crooked forest" was recorded in sound engineer Audun Strype's cabin at Krokskogen outside of Oslo during a summer night in 2010.
The two violinists often blend together in an undistiguishable mass of sound. But before the music becomes predictable, one of the violins will break out of the mass, causing a sudden rupture. These breaks can be seen as transitions, as they as elegantly figureskaters, always find eachother again. Maybe one can call the style «Chase-relay», where the tension is found when and how the musicians break out of the mass, and how they together reach the new timbral plateaus.
Inspired by the Norwegian fairy tale "A summer's night at Krokskogen" the duo has created a unique atmosphere on this album, which also contains a composition by Moe dedicated to the Norwegian composer Arne Nordheim (1931-2010).
Ole Henrik Moe jr. is already one of Norway's most sought after composers. He received Arne Nordheim Composer Award in 2006, and also received great critics for his album "«Vent, litt, lenger»" with the Arditti Quartet. Kari Rønnekleiv has performed with ensembles as the Trondheim Soloists, Trondheim Jazz Orchestra & Kim Myhr, and the last couple of years she has been soloist at festivals as Wien Modern, Zürich Tage für neue Musik, Bremen Tage für neue Musik and Ultima Oslo.
Kari Rønnekleiv - violin
Ole-Henrik Moe - viola