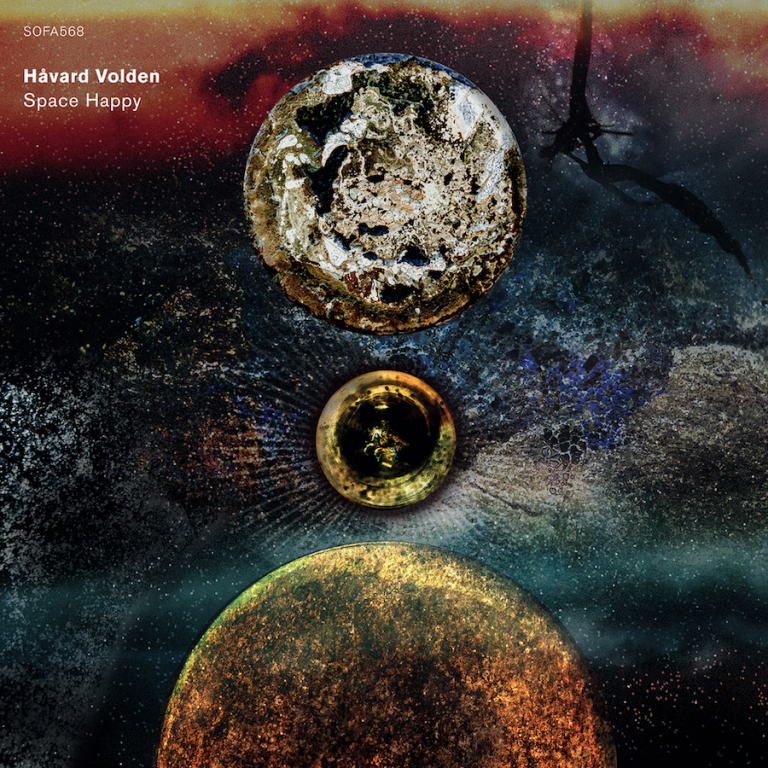 Space Happy
In the first episode of the new Twin Peaks series, a man - a security guard or janitor kind of guy - is staring intensely into a human sized glass compartment. There is nothing Inside it but the image of his own reflection, but the intensity of the scene and the man's gaze is high, as if a monster could appear inside the compartment at any time. We get the feeling this box is a portal to another dimension.

Space Happy sounds like this kind of mysterious box or portal. Several pieces are built around field recordings or sounds of electricity, the type of sounds that exist in empty rooms or scenes in movies before anything happens. Elsewhere, sounds of different electrical instruments are assembled, stacked, cut and pasted, looped or layered with fast tape echoes, sounding otherworldly, yet familiar and lo-fi. 

The record is reminiscent of an archival collage of the past fifty years of electronic music, run through a tape machine in space, but at the same time it is the very personal and very intimate work of a single composer and their own sounds. Sounds that never build into the shapes you would think, but keep evolving on their own entrancing path.

Perhaps this is why Space Happy sounds so contemporary, yet difficult to place in the landscape of contemporary music or composition. It sounds more like a work of film or visual art, in which the images are replaced by sounds, and any sense of narrative is replaced by intense, beautiful mystery.

Håvard Volden (b.1980, Trondheim) is a Norwegian experimental guitar player, based in Oslo since 2006. He is known for his collaboration with Jenny Hval since 2008, and his instrumental noiserockjazz band Moon Relay. He have also several other active projects, such as the Swedish/Norwegian electro-acoustic trio Muddersten (released on SOFA) and a duo with the Italian percussionist Carlo Costa. Space Happy is Håvard Volden's second solo album, and we are extremely satisfied with releasing this music on SOFA.