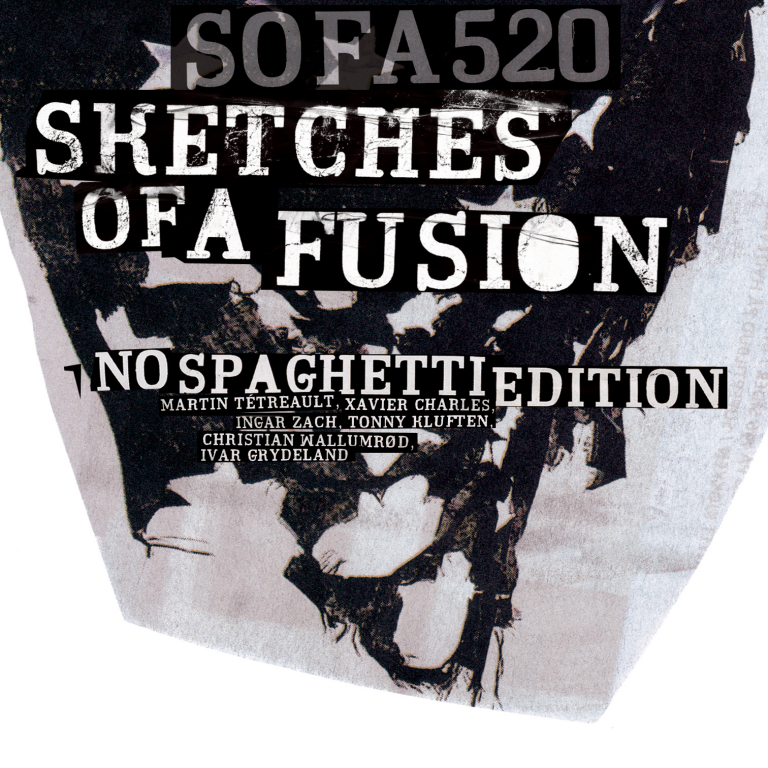 Sketches of a fusion
The creative music ensemble, No Spaghetti Edition proudly presents it's fourth release "Sketches of a fusion".
No Spaghetti Edition music ensemble is in constant transition, and with this release features Canadian sound-artist Martin Tétreault (record player/electronics) and pianist Christian Wallumrød (piano), as well as Xavier (FRA) on clarinet/harmonica and No Spaghetti Edition founders Tonny Kluften (bass), Ivar Grydeland (stringed instruments) and Ingar Zach (percussion).
With their fourth release, the sound of No Spaghetti Edition is clearer than ever before. The instruments traditional function fades and the performers overlap and complement each other in an exciting manner. During the two compositions of "Sketches of Fusion" the collective development of the music remains the central focus point while the sound moves slowly yet surprisingly. This is No Spaghetti Edition at it's best!
Founded in 1998 the No Spaghetti Edition music ensemble has had over 50 various performers rooting from the Norwegian jazz community, the Norwegian contemporary music scene and European improvisational scene. The Ensemble has, on numerous occasions, toured east and west Europe, as well as their home country, Norway, where they have performed, amongst others, at the Ultima festival in Oslo and Kongsberg Jazz Festival. The ensemble is currently arranging its own traveling music festival.
Martin Tétreault - turntable and small electronics
Christian Wallumrød - piano
Xavier Charles - clarinet, harmonica
Tonny Kluften - double bass
Ingar Zach - percussion
Ivar Grydeland - guitar, banjo