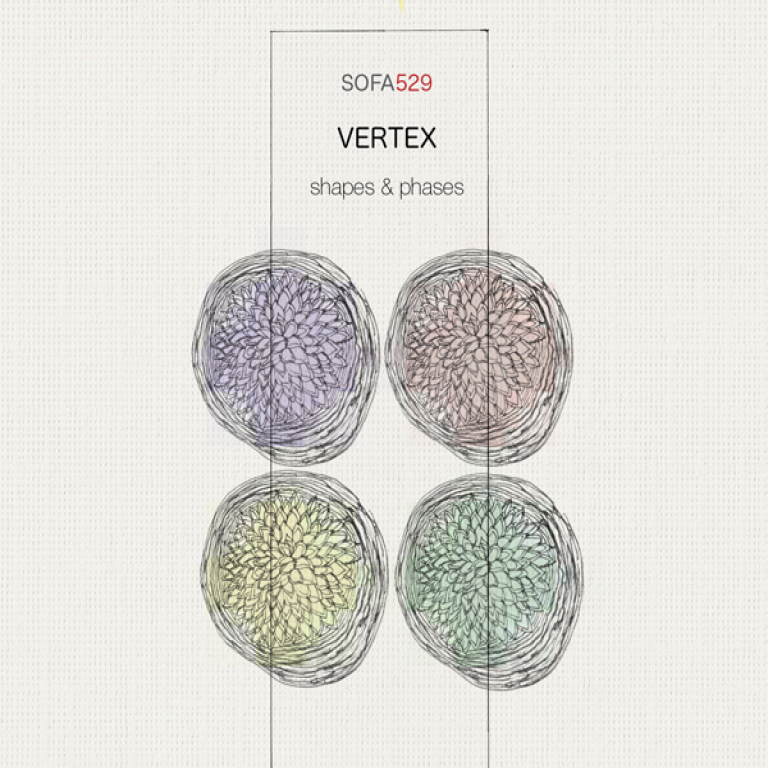 shapes & phases
shapes & phases is the debut release of the duo vertex, consisting of Petter Vågan (lapsteel, acoustic guitar, electronics) and Tor Haugerud (percussion, signal generator, field recordings). Together they have delved into their own blend of electro-acoustic improvisation, with elements ranging from lowercase electronic drones, via country/folk-influenced minimalism, to distorted industrial walls of sound. Vertex manage to move between these diverse sources without losing touch of their own sound.
As the album title reveals, this music focuses upon shape and form and how it develops with time. Although this is free improvised music, the duo always tries to sustain the mood and direction set from the opening sound. This approach creates an honest expression, free from clichés that could chain the music to any specific connotation or genre.
The sound of the album has been further enhanced in the mixing process by the great Giuseppe Ielasi; accentuating the focal points and revealing the nuances of the interaction between the two musicians.
Petter Vågan - lapsteel guitar, acoustic guitar and electronics
Tor Haugerud - percussion, signal generator and field recordings