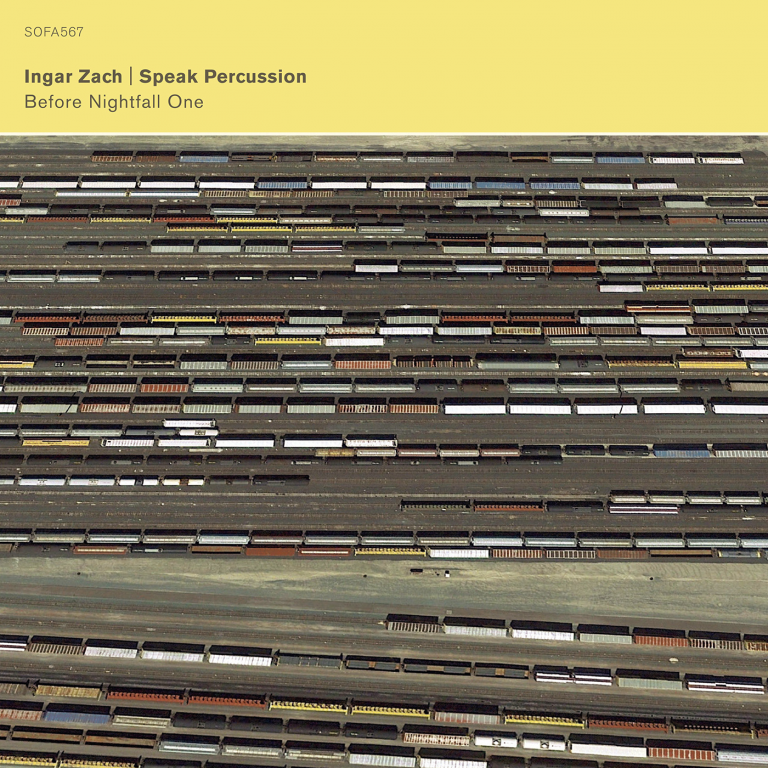 Before Nightfall One
SOFA is proud to present this new collaboration with the labels own Ingar Zach together with the critically acclaimed contemporary ensemble Speak Percussion from Melbourne, Australia. Eugene Ughetti and Matthias Schack-Arnott in Speak Percussion invited Ingar Zach for the first concert in their series named Before Nightfall. The idea behind this concert series is to experience and document the result of one single day of collaboration, culminating in a concert in a carefully chosen space in Melbourne.
Before Nightfall One is an extraordinary example of what can happen during a days work with three open minded musicians finding a common ground to create unique music. In the perfect surroundings at the Substation in Melbourne, Zach, Ughetti and Schack-Arnott have crafted a highly intriguing soundworld which we at SOFA are happy to share with our listeners. Don't miss out on this one!