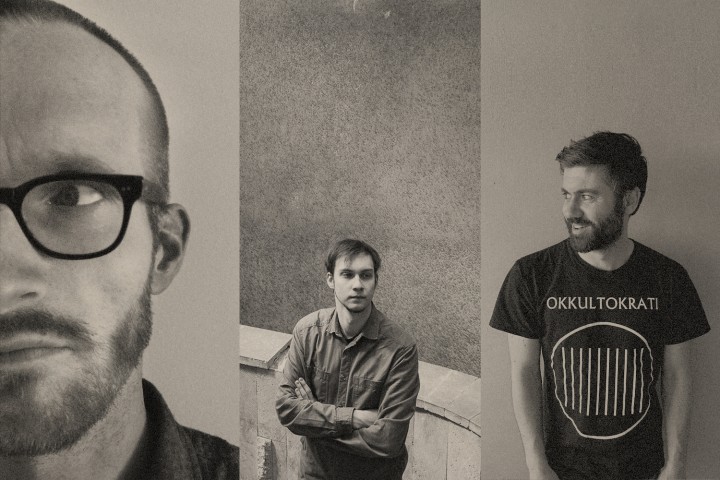 Rutger Zuydervelt's music combines elements of ambient, noise, minimalism, drone, field recordings and electro-acoustic experiments. The music can be heard as an attempt to create sonic environments for the listener to dwell in. Finding tension in texture, tone and timing, the result can be very minimalistic at first glance, but reveals itself upon closer listening. The devil is in the details.
Zuydervelt was born in 1978 in Apeldoorn (The Netherlands) and now resides in Rotterdam. He started recording as Machinefabriek in 2004. After a series of self released cd-rs, his official debut 'Marijn' was issued in 2006, with great critical acclaim. Since than, a solid stream of music was released on labels such as Type, Important, Home Normal, 12K, Entr'acte, Dekorder, Miasmah, Consouling Sounds, Experimedia and Staalplaat. He has performed all over the globe, from Canada to Israel and from Russia to Japan. Zuydervelt has collaborated (on record and/or live) with numerous artists, such as Steinbrüchel, Jaap Blonk, Aaron Martin, Peter Broderick, Frans de Waard, Gonçalo Almeida, Steve Roden, Gareth Davis, Stephen Vitiello, Michel Banabila, Dirk Serries and Dead Neanderthals, amongst many others.
He frequently works with film makers, like Makino Takashi, Mike Hoolboom, John Price, Paul Clipson and Chris Teerink, for whom he composed a soundtrack for his documentary about Sol LeWitt. Zuydervelt also recorded the music for the Canadian drama 'The Cold and the Quiet' from 2014, and the Dutch documentaries Pierre Janssen: In de Greep van de Kunst (Lex Reitsma, 2017) and De Rode Ziel (Jessica Gorter, 2017). Furthermore, his music was used in Edward Burtynsky's 'Watermark', the drama 'Stone' (with Robert DeNiro and Edward Norton) and Josh Fox' influential 'Gasland' and 'Gasland Part II' documentaries.
Zuydervelt has also done installation work for Stedelijk Museum Amsterdam, NAi (Dutch Architecture Institute), the new Armando Museum MOA, Sounds Like Audio Art in Saskatoon (Canada), the Into the Great Wide Open Festival, Netwerk in Aalst (Belgium) and children's museum Villa Zebra in Rotterdam. And in 2016 Zuydervelt completed his first video game score, for the hugely successful American sci-fi adventure Astroneer, launched in December that year.
Ilia Belorukov is a musician from Saint-Petersburg, Russia. He works in improvised, noise and electroacoustic music, practicing an experimental approach of sound extraction on alto saxophone with objects, electronics and other instruments. He is a founder of the Intonema label and an organizer of events in Russia. Ilia has played with Keith Rowe, Radu Malfati, Jason Kahn, Bryan Eubanks and many more.
René Aquarius is a Dutch drummer incorporating elements of industrial, metal, free-jazz and ambient into his playing. He is best known for his work in Dead Neanderthals, Celestial Bodies and Cryptae.