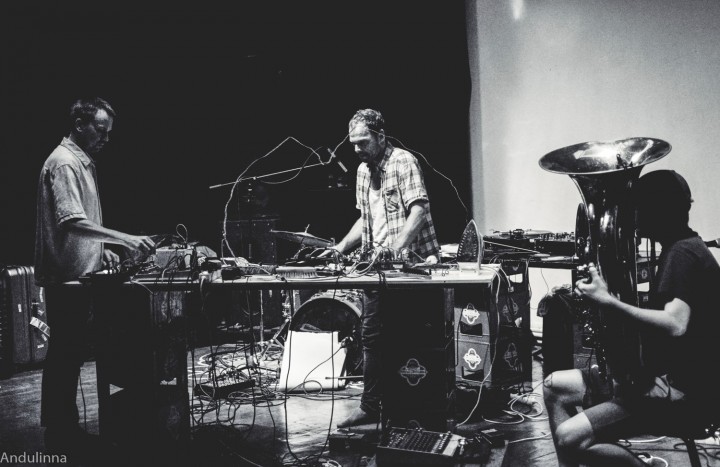 Håvard Volden - electric guitar, tape machines
Henrik Olsson - objects, friction and piezo
Martin Taxt - microtonal tuba and electronics
Muddersten was established as a trio in 2015, and released their first album, Karpatklokke, on SOFA in January 2017. 

Karpatklokke was developed and recorded during a tour in Norway and Russia in 2016, it was performed and released one year later at the All Ears Festival in Oslo in January 2017.
The release have been very well received and internationally acclaimed on the scene for improvised and experimental music in numerous reviews and articles for its unique and peculiar nature.

And indeed, this is in many ways something different. Steam, friction, a micro tonal tuba and The Hayward Tuning Vine meets an electric guitar cross-connected with percussive electronics recorded in real time and played back on an old Tandberg tape machine.
Oxymoronic music perhaps, embodying the expression "more haste, less speed". A conflicting balance achieved through restless striving in all directions at once, the consistency of what´s constantly shifting.