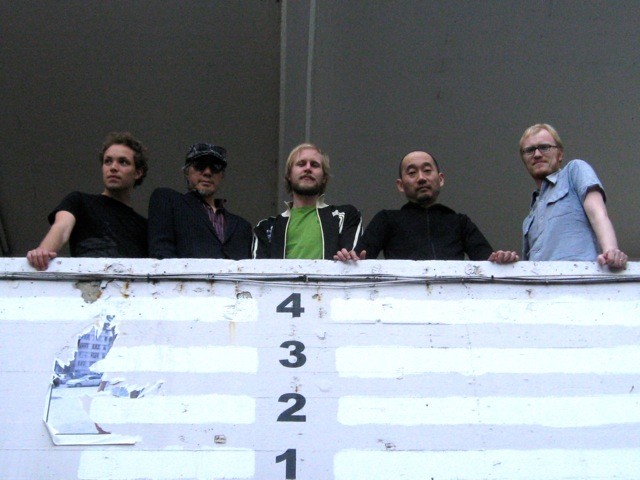 Koboku Senjû is a japanese/norwegian electroacoustic quintet consisting of two of Tokyo's most active improvisers for decades, guitarist Tetuzi Akiyama and no-input mixing board pioneer Toshimaru Nakamura, and three Norwegian horn players, Eivind Lønning (trumpet) Espen Reinertsen (tenor saxophone) Martin Taxt (tuba) 
The quintet released their first album Selektiv hogst on SOFA in 2010. Peter Margasak from Chicago Reader wrote that "Selektiv Hogst is easily the best free-improv recording I've heard in years". 
Since 2010 the quintet has toured US and Europe, playing at festivals such as PUNKT in Norway, Angelica in Bologna,  Taktlos in Zurich and Sound of Stockholm. 
On January 28th 2013 Koboku Senjû released their second album joining the queue to become one of those ordinary ghosts on MIE Music.