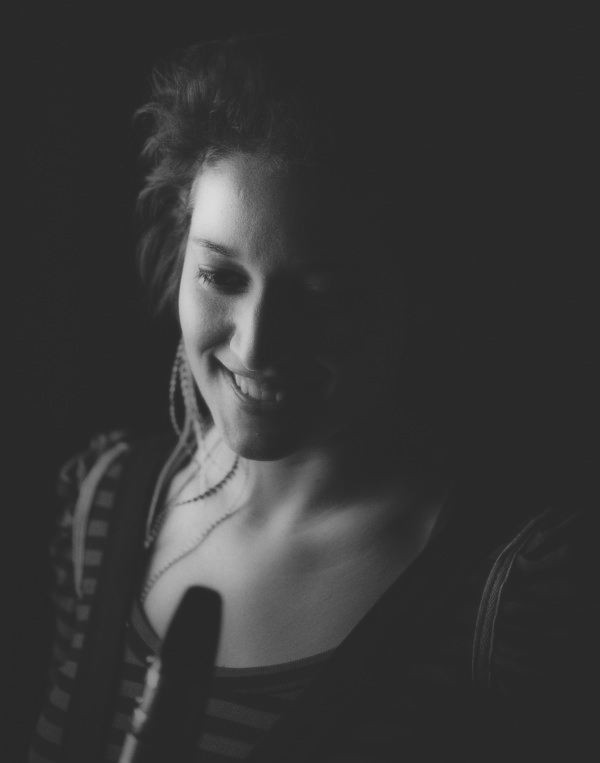 Aviva Endean is a clarinet player, improviser, composer and performance-maker. Her work with sound spans a wide variety of performance contexts including experimental and improvised music, creating immersive sonic environments, new chamber music, band projects, and cross-disciplinary collaborations.
 As a performance maker, Aviva often explores expanding the audience experience of sound by creating unusual, spatially engaged, and participatory contexts for listening. Her recent original work in this area include 'Ping Pong Pop' a game piece for live spinning contrabass clarinet player, audience and ping pong balls (Dark MOFO), 'Domicile' a performance installation work inhabiting a family home (New Music Network mini series) 'Intimate Sound Immersion', a performance for one blindfolded person at a time (You Are Here festival, Camp Elsewhere) 'In the Half Light', a show for solo clarinet and immersive lighting design (ASTRA) 'A Face Like Yours' a sound work for video, foam earplugs and viewer (Darwin Festival, Sydney Contemporary Art Fair) 'Dual Rituals' for clarinets and percussion (Bendigo International Festival for Exploratory Music), and 'Hapnophobia' a site specific participatory work for 5x5x5 at the Melbourne Arts Centre. 
Aviva also plays in numerous bands including 'Crush Crush' a duo with Evelyn Ida Morris, 'Sludge Party' a bass wind and drums trio with Justin Marshall and Anna Gordon and 'Prophets' a masked improvising collective. She has recently released 'Small Worlds' with 'Quiver' a sextet performing a graphic score by Werner Dafeldecker, and 'On Love and Science' with 'Zulya and the Children of the Underground'.
Aviva is the recipient of numerous Awards and grants including the prestigious Freedman Music Fellowship, JUMP mentorship program, the Keith and Elizabeth Murdoch Travelling scholarship, the Willem Van Otterloo memorial award, the Atheneum prize for chamber music and the Lionel Gell Merit award. Her work has been nominted for the EG music Awards 'Best Avant-garde/Experimental act' 2013, and the Aria Awards 'Best World Music album' 2014. 
Her collaborative projects have included work with Australia's most exciting Music companies, including The Australian Art Orchestra, Chamber Made, Quiver New Music, ASTRA, Ensemble Offspring, TURA, Dark MOFO, Slave Pianos, COMA, Madeleine Fylnn and Tim Humphrey, Out Hear and Golden Fur with performances at festivals an concert series including Metropolis, INLAND, Bendigo International Festival of Exploratory Music, WOMAD, Liquid Architecture, COMA, Melbourne International Jazz Festival, and The Melbourne Festival.
Eager to discover new sounds and work on the creation of new work she has premiered and commissioned work by numerous composers including Chris Dench, Wojtek Blecharz, Unsuk Chin, Helen Gifford, James Rushford, David Chisholm, Luke Paulding, Natascha Anderson, Alexander Garsden, David Chesworth, Mark Andre, Rebecca Saunders, Pierluigi Billone, Klaus Lang and Olga Neuwirth and collaborated with improvisers including Jim Denley, Dale Gorfinkel, Carolyn Connors, Jenny Barnes, Matthias Schack-Arnott, Jon Heilbron, Rebecca Lane, Werner Dafeldekker, Sam Dunscombe, Chris Heenan, Lizzy Welsh, Rohan Drape, and The Phonetic Orchestra.