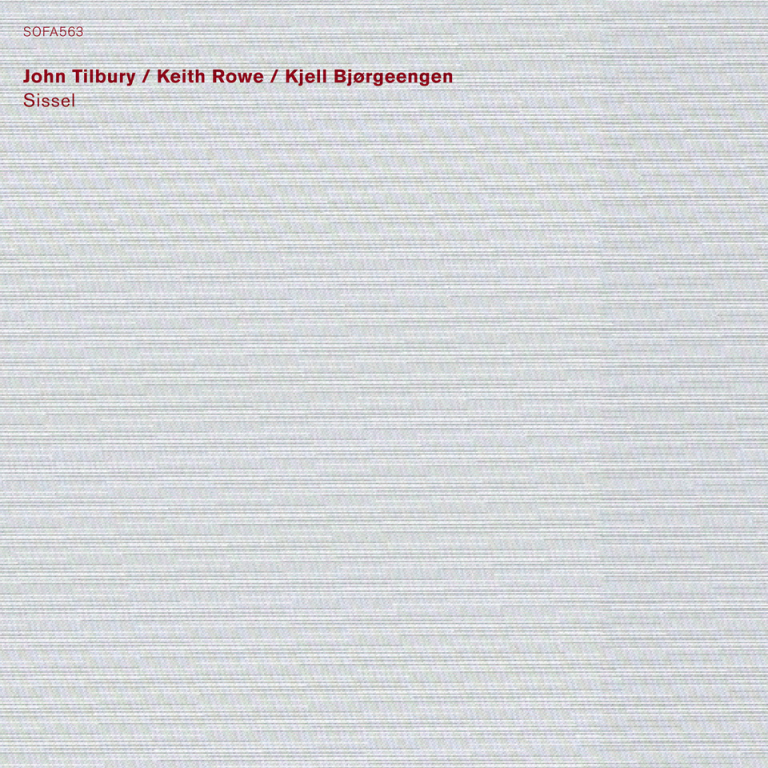 Sissel
John Tilbury and Keith Rowe have performed together within the legendary improvising ensemble AMM, as well as in numerous other contexts over the years. Duos for Doris (2003) was their first meeting as a duo, E.E. Tension and Circumstance (2010) was the second before the 4CD box on SOFA, enough still not to know, was released in 2015. enough still not to know also introduces the norwegian video artist Kjell Bjørgeengen as a collaborator, in this case as the producer of the album. Bjørgeengen, being a long time collaborator with both Tilbury and Rowe, is an integral part of the group with Sissel.
SOFA is proud to continue to present the work of Tilbury and Rowe's long time collaboration, but also equally proud to hear Kjell Bjørgeenges as a performer on this deeply moving album captured by Espen Reinertsen at the concert series Moving Sound in Stavanger 2016. The album is dedicated to the memory of Kjell's wife Sissel, who passed away some weeks before the performance.
Keith Rowe writes the following about Sissel:
When Kjell suggested a painting by Nicolas Poussin "The gathering of the ashes of Phocion by his widow |» (1648) as a possible focal point for our performance in Stavanger, his suggestion immediately resonated. At the National Gallery London we have stood in front of this very painting, I got a sense on how we might share a reading of this painting largely based on TJ Clark's book "The Sight of Death".
In "The gathering of the ashes of Phocion by his widow", we find in the foreground the central figure of Phocion's widow on her hands and knees surreptitiously gathering the ashes of the executed Phocion, who had become a victim of political manoeuvring, while her maid standing behind keeps watch. Phocion has been denied a proper burial, his body burned on open ground, by necessity his widow must collect his remains secretively.
In the middle ground are the local people going about their daily tasks. Overseeing all of this are two large trees, bearing witness to the comings and goings of human life, they watch, observe, track, without words, they are mute, and it's this muteness that interest me. It's where my music has been heading for during the past decade, a mute scratching in the foreground, and the chatter and clatter of human life somewhere vaguely behind. During the performance in Stavanger a recording of JS Bach's Chaconne BWV1004-5 (Tayiana Nikolayeva) is played, but you cannot hear it, it is silent, it is mute.
I ask myself, why for such a distressing event as the death of a dear precious friend Sissel finds its expression in muteness, why muteness? I think it relates to another Poussin painting Landscape with a Calm (1650-51).
In this painting we see, in the exact same spot as the widow, a curly haired shepherd gazing out over a lake. But there is something strange here, the sky is full of turbulent stormy clouds, but the reflection on the lake is completely calm. Maybe it's here where the disruptive turbulent shocking distressing news of the death of a dear friend who we loved locates its muteness.
Again the trees are watching.