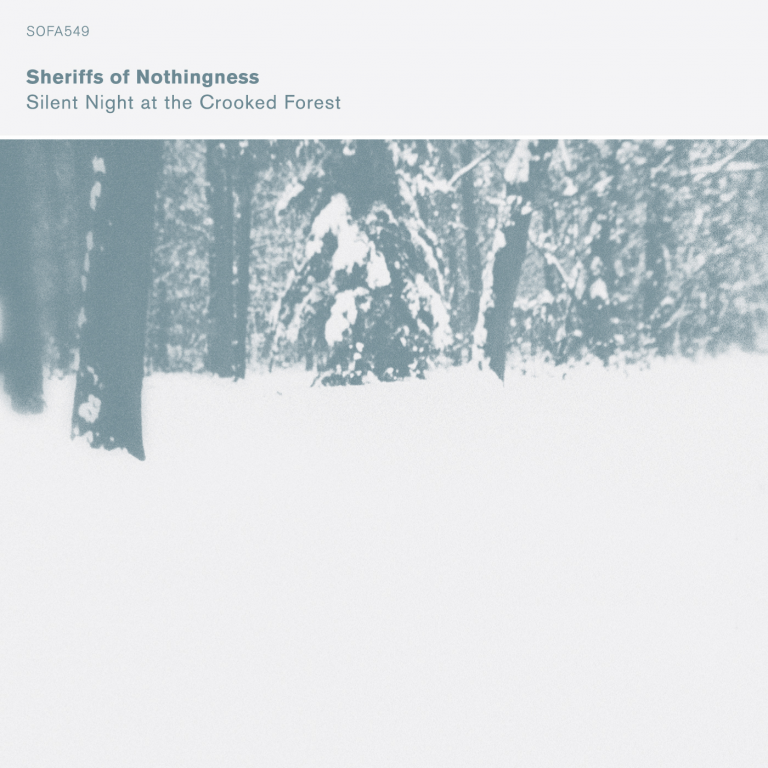 Silent Night at the Crooked Forest
Sheriffs of Nothingness is a stringduo consisting of two of Norway's most distinguished artists in contemporary music: Rønnekleiv as a performer and Moe mostly as a composer. Moe and Rønnekleiv won the Norwegian Grammy for best contemporary album in 2007, and in 2011 Moe was nominated for the Nordic Council Music Award. 
Sheriffs of Nothingness interplay is remarkable. They move inside their music like one organism with all kinds of materials and passages. It's a true joy listening to their playfulness and at the same time profound musical awareness in everything they do. SOFA is very proud to release their 3rd album, and it's a special christmas album as well.
Ole-Henrik Moe: viola
Kari Rønnekleiv: violin