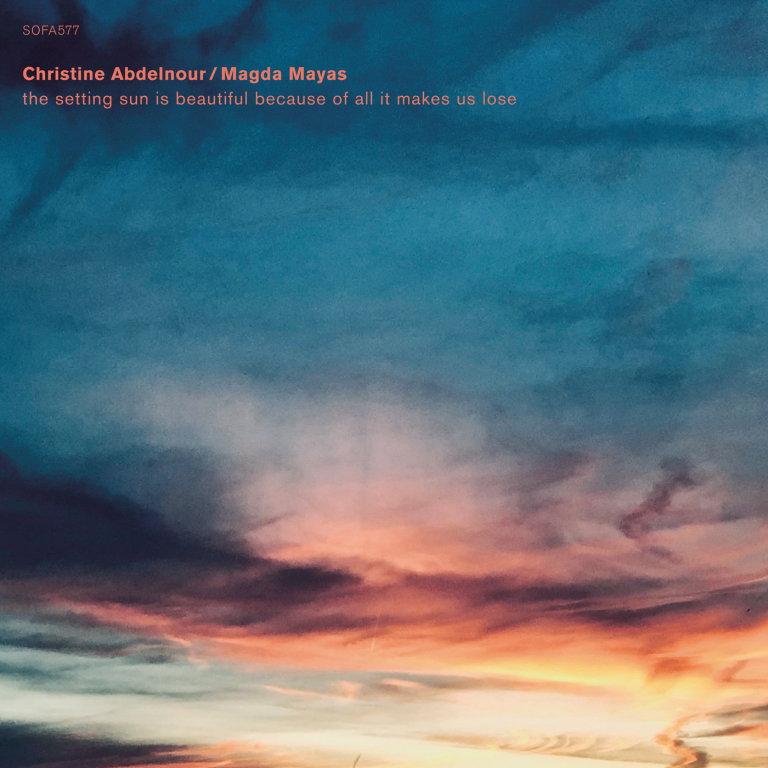 The Setting Sun Is Beautiful Because Of All It Makes Us Lose
SOFA MUSIC starts its 20 years anniversary with a new release from the marvelous duo Christine Abdelnour/Magda Mayas – the setting sun is beautiful because of all it makes us lose (SOFA577). After their two previous albums, Teeming (Olof Bright 2010) and Myriad (Unsounds 2012) , SOFA MUSIC is very excited to welcome the duo in our catalogue. This is a recording from their concert at Ultima Festival in Oslo 2018. The result is this wonderful piece of music where one definitely is struck by their mutual understanding, listening and development of the musical discourse.  The music of Abdelnour  and Mayas moves as one organism and engages the listener with a constant flow of ideas and colors.

SOFA MUSIC has been following the music of Christine Abdelnour  and Magda Maya both as a duo and individually with great interest for quite some time. Both of them have done significant research on their respective instruments and when you see them 'live' you realize that it's maybe a lucky coinsidence that these two extraordinary musicians found eachother and decided to make music together. SOFA MUSIC highly recommends this new offering from Magda Mayas and Christine Abdelnour.