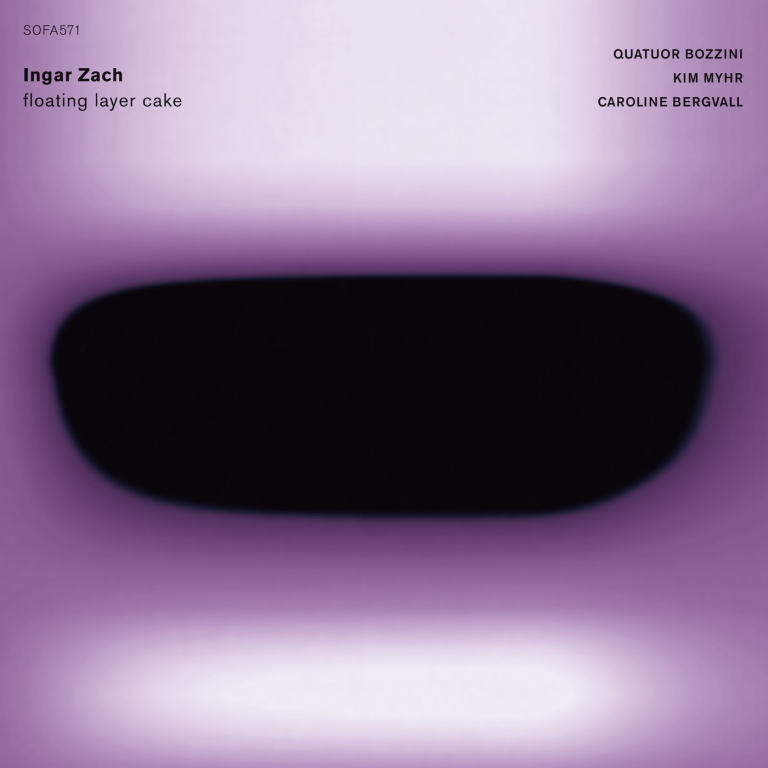 floating layer cake
Over the course of the last few decades, Ingar Zach has been an important force in contemporary and experimental music. Through his solo percussion music, his regular bands Dans les Arbres, Huntsville and MURAL, and countless other collaborations, he has redefined the role of percussion and expanded the possibilites of his instruments in a highly personal way. In his four solo percussion records, starting with 'Percussion Music' released on SOFA in 2004, one can sense a clear material and formal development.
His new album "floating layer cake" can be seen as a culmination of his percussion practise, where this material has been put into compositional form, and performed by an ensemble of musicians. The result is a personal and remarkable sound world. "floating layer cake" consists of two pieces. 'The Lost Ones' is a collaboration between Zach, Canadian string quartet Quatuor Bozzini, the poet and vocal performer Caroline Bergvall and guitarist Kim Myhr. This ensemble started with Myhr's piece "Pressing clouds, passing crowds", released on HUBRO in 2018, and it was while working with this project that Zach realised that the ensemble would be a good vehicle to expand his composition 'The Lost Ones', which originally was written for percussion and voice. Bergvall had been invited to write the text and place the voice section, and her contribution to the piece is brief, but devastatingly powerful, mirroring beautifully the punctuations and the almost merciless stasis of the instrumental parts.
The second part of the album, "Let The Snare Speak", was originally commisioned by Australian percussion ensemble Speak Percussion, but it is on this record presented in a solo version. The piece is for three snares with vibrating speakers and pre-recorded electronics. Different sine tones are played through the speakers, which generate a flurry of distortions and harmonic filtering from the surface of the drum skin.
floating layer cake is both a culmination of years of exploring the possibilities of percussion instruments, at the same time it is a leap into something new; taking his own personal material into the world of ensemble composition, and expanding and broadening both the scope and impact of his music. Discover this remarkable gem of contemporary music, released on CD and DL with a beautiful cover image by Norwegian video artist Kjell Bjørgeengen.