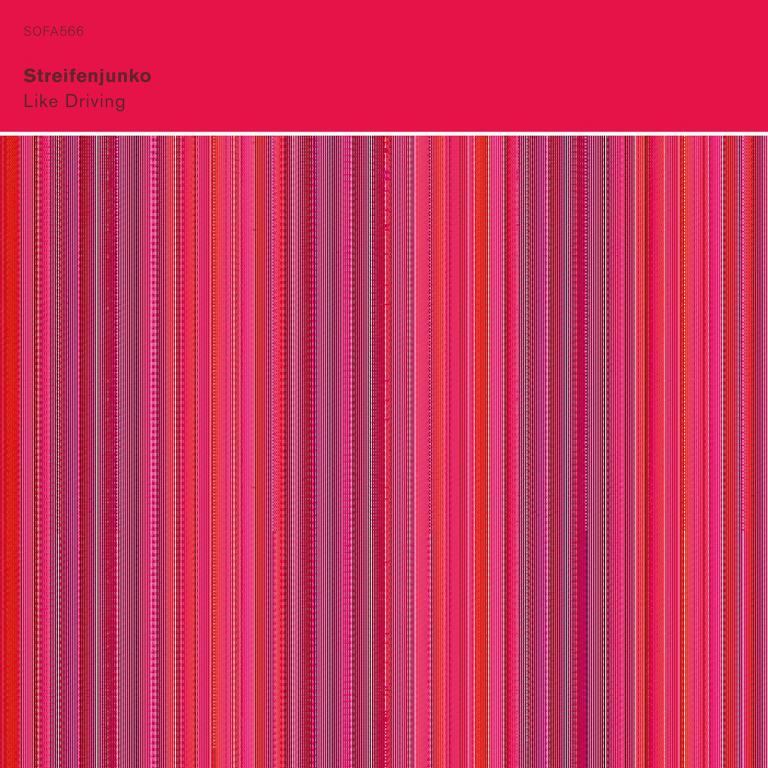 Like Driving
Streifenjunko has taken a shift towards electronic sounds. Their previous albums "No Longer Burning" (SOFA 2009) and "Sval Torv" (SOFA 2012) was remarkable in the magnificent sound achieved only with a saxophone and trumpet. With the seemingly endless possibilities of electronic instruments their strategy of finding simple tasks has been put to the test, and in the making of this album Streifenjunko was put back to the starting position to re-discover their focus and recognisable simplicity. The result is music with sharp edges and sudden changes, crude starting and stopping. The engine of the music is the interlocking of slow moving streams. Some of the electronics are self generating for Espen and Eivind to follow, and the different sounds and layers are multiplexed using starting and stopping signals. To play is simply to follow the signals, like driving.
Streifenjunko has been making music together since 2005, and during these years, the members Espen Reinertsen (saxophone) and Eivind Lønning (trumpet) have worked closely together to present truly unique and original compositions on more than 200 concerts all over the world. They have been heard on festivals such as Densités Festival, Sonic Acts, Baignade Interdite, Meteo, Borderline, Festival Cable, KLAENG Festival, Crác Festival, Asphalt Festival, The NOWnow Festival, Ultima, Oct-Loft, Rue du Nord, Hagenfesten, Punkt, Soddjazz, All Ears, KIMfest, Kongsberg Jazzfestival and Moldejazz. They often perform together in other projects as well, most notably in the Christian Wallumrød Ensemble, and also with numerous other recognized artists in the field of experimental music and art.
Sofa is extremely proud to present this landmark record of collective music making. It is presented with a beautiful artwork by video artist Kjell Bjørgeengen.