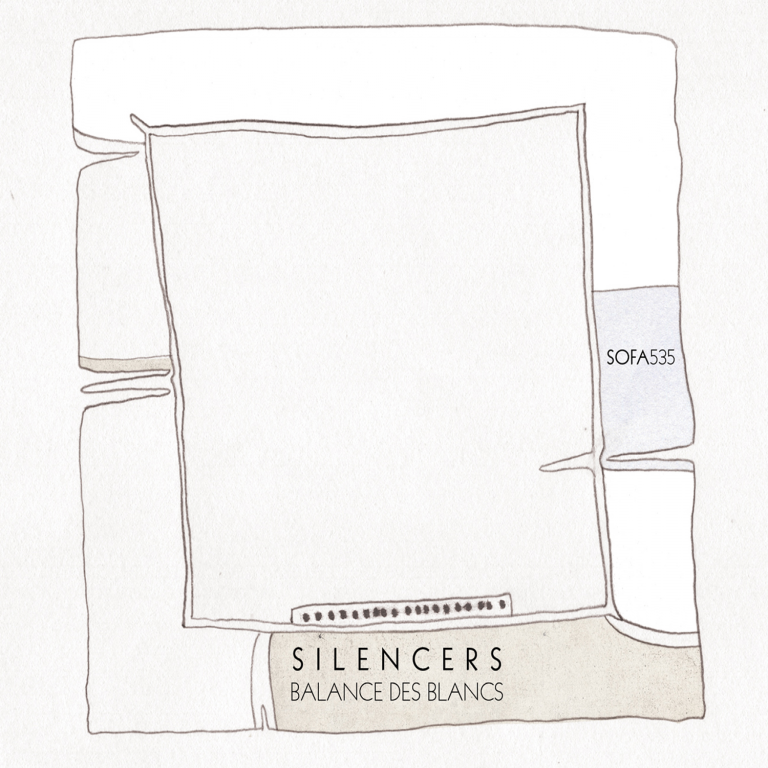 Balance des blancs
Silencers consists of France's much acclaimed pianist Benoit Delbecq, Norwegian guitarist Kim Myhr, french percussionist Toma Gouband and trumpeter Nils Ostendorf from Berlin. The quartet has played numerous concerts together since 2006, and Balance des blancs is their long awaited debut release. Kim Myhr approached Delbecq during a parisian sojourn in the summer of 2006, and Benoit later said it was like meeting a musical cousin. Six months later, Silencers played their first concert in Paris. The four musicians have slowly taken their time to develop the ensemble sound. The result is an astonishingly rich ensemble with an exciting new world of sounds. The music itself flows dexteriously between fragile sounds and large, open spaces to more densely articulated structures. The minute attention to detail attests to the sensitivity of the musicians: every little sound is important and has the potential to lead the music in new directions.
Benoit Delbecq is a highly acclaimed french pianist.His latest trio and solo cds were given "best of 2010" in both New York Times and Le Monde. Kim Myhr is a guitarist with a steadily growing reputation around the world, as part of MURAL, his work for Trondheim Jazzorkester and many other projects. Toma Gouband is releasing his first solo percussion cd on Evan Parker's label Psi this autumn. His unique use of rocks, stones and flora adds a very strong color to the Silencers' sound. Nils Ostendorf is a trumpetplayer based in Berlin, involved in many projects there and is also producer/composer for Thomas Ostermeier's theatre plays at the Schaubühne.
The Silencers is a fresh wind in improvised music, and they keep puzzling audiences with their forceful, yet soft and strangely moving music.
Benoit Delbecq - Piano, prepared piano
Kim Myhr - guitar, resonant objects
Nils Ostendorf - trumpet
Toma Gouband - percussion